Play with life in the popular virutal world, The Sims 4!
Create unique Sims with distinct appearances, personalities and all-new emotions. Build and design perfect homes for your Sims and control their lives.
Enjoy enhanced graphics, more features for further customisation, new houses and more.
Video
| | |
| --- | --- |
| PLATFORM | Origin |
| DEVELOPER | The Sims Studio |
| RELEASE DATE | 05 Sep 2014 |
| PUBLISHER | Electronic Arts |
| LANGUAGES | English, Spanish, French, German, Italian, Polish, Chinese Traditional, Czech, Danish, Dutch, Finnish, Japanese, Korean, Norwegian, Portuguese, Russian, Swedish |
About
Create unique Sims with powerful customization tools. Change their appearance, personality, body shape and more.
Build and design the perfect home for your Sims with the all-new room-based Build Mode. Choose furniture and customize everything in your home.
Travel between worlds, visit neighborhoods and meet other Sims around you.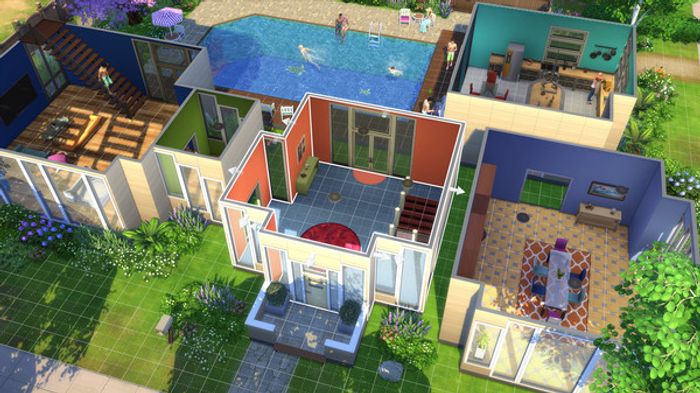 Control every aspect of your Sims' lives, from their relationships to their careers. Develop their skills and pursue fun hobbies.
Windows
OS – 64 Bit Windows 7, 8, 8.1, or 10
Processor – Intel core i5 or faster, AMD Athlon X4
Memory – NVIDIA GTX 650 or better
Graphics – 4 GB RAM
Storage – 18 GB
Mac OS X
OS – Mac OS X 10.9 or later
Processor – Intel Core i5 or better
Memory – NVIDIA GTX 650 or better
Graphics – 8 GB RAM
Storage – 18 GB